<![if !supportEmptyParas]> <![endif]>

STUDENT BULLETIN

<![if !supportEmptyParas]> <![endif]>

<![if !supportEmptyParas]> <![endif]>

<![if !supportEmptyParas]> <![endif]>

Week Commencing 3rd December 2001                                                                                    Week One

<![if !supportEmptyParas]> <![endif]>

<![if !supportEmptyParas]> <![endif]>

Year 8 Mini-Enterprise

KAPRIKA will be selling raffle tickets at 25p each in the seating area from Tuesday.

First prize is a Harry Potter ring and there will be other prizes.

<![if !supportEmptyParas]> <![endif]>

<![if !supportEmptyParas]> <![endif]>

Lip Synching

There are still places needed to be filled for all years in this year's Lip Synching Competition.  Every break this week you can sign up in K7 where the 6th Formers will take your name.  The deadline will be Friday 7th December.

If you have put your names down and not paid by the 7th December you will not be entered in the competition.

<![if !supportEmptyParas]> <![endif]>

<![if !supportEmptyParas]> <![endif]>

<![if !vml]>

<![endif]><![if !mso]>

<![endif]>

Do you want to see MR HALL

with a skin-head

and help us raise £500

OR

Raise £1000

to see him with a

Number 2 cut or go even further

no hair and no goatee!!

<![if !supportEmptyParas]> <![endif]>

Further details to follow!!!

<![if !mso]>

<![endif]><![if !mso & !vml]> <![endif]><![if !vml]>

<![endif]>Hair Today Gone Tomorrow

<![if !supportEmptyParas]> <![endif]>

<![if !vml]>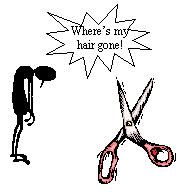 <![endif]><![if !supportEmptyParas]> <![endif]>
<![if !supportEmptyParas]> <![endif]>
<![if !supportEmptyParas]> <![endif]>
<![if !supportEmptyParas]> <![endif]>
<![if !supportEmptyParas]> <![endif]>
<![if !supportEmptyParas]> <![endif]>
<![if !supportEmptyParas]> <![endif]>
<![if !supportEmptyParas]> <![endif]>
<![if !supportEmptyParas]> <![endif]>
<![if !supportEmptyParas]> <![endif]>
<![if !supportEmptyParas]> <![endif]>
<![if !supportEmptyParas]> <![endif]>
<![if !supportEmptyParas]> <![endif]>
<![if !supportEmptyParas]> <![endif]>
<![if !supportEmptyParas]> <![endif]>
<![if !supportEmptyParas]> <![endif]>
<![if !supportEmptyParas]> <![endif]>



<![if !vml]>

<![endif]><![if !mso]>

<![endif]> <![if !mso]>

<![endif]><![if !mso & !vml]> <![endif]><![if !vml]>

<![endif]>SPORTS BULLETIN
<![if !supportEmptyParas]> <![endif]>
Week Commencing 3rd December 2001                                                                        Week One
<![if !supportEmptyParas]> <![endif]>
FIXTURES
Mon 3rd Dec           Junior Basketball -v- CRHS (away)
Tues 4th Dec           Intermediate Basketball -v- QE II (away)
Thurs 6th Dec          Senior Hockey -v- KWC at NSC
                               Senior Basketball -v- QEII (away)
All students please check notice boards for teams and travel arrangements.
CLUBS
There will be no clubs for this week as the Sports Hall is being used for Year 11 Mock exams.
<![if !supportEmptyParas]> <![endif]>
Swimming Pool
Ever optimistic!!
The Pool may be ready this week.  Be PREPARED!! But don't forget your indoor PE kit as well just in case!!.
<![if !supportEmptyParas]> <![endif]>
P.E. Kit
Your P.E. kit should be marked with your name inside it.
Please check your rugby shirts and P.E. kit have your name inside them and do not belong to someone else!
<![if !supportEmptyParas]> <![endif]>
Cross-country – Inter-school Team Event
Well done to all the students who took part in the Cross-Country Championships on Thursday.  Individually Rhian Evans took pride of place winning her race despite running against students a year older.  Julian Ringham finished second in the Senior Race whilst Alex Suckling grabbed a fourth in the Year 7 run.  Rachel Ayles put in a superb run to finish second in the Year 7 girls race despite all the girls having to run twice as far as they should have!!
Team wise BHS grabbed two 2nd places in the Year 7 and Senior Girls races with the latter only missing out by two points.  In the Boys events our teams struggled except in the Senior race where they thrashed the opposition.  Along with Julian's second place, Kevin Shimmin finished fourth and Barry Gaffney fifth.  BHS finished twenty points ahead, a massive margin in Cross-country terms.
Special mention should go to Chris McMorris the fourth member of the Senior Team, who spent some of his afternoon in a gorse bush – a long story!  Fortunately only his pride was injured.